VALTARE

I DROPPED THE NAME LIEGE AND NOW HE IS JUST CALLED VALTARE or EDGAR DE LA VALTARE TO GIVE HIS FULL NAME. WE FIRST MEET HIM ALONG WITH GORDELL IN FRANCE 1190AD.

A MYSTERIOUS CHARACTER WITH FORMIDABLE PSI ABILITIES GIVEN TO HIM BY THE CHRYRIANS MILLENNIA AGO. YES, HE'S OLD.

HE NOW RESIDES SOMEWHERE ON ANOTHER WORLD WITH A MYSTERIOUS MASTER PULLING THE STRINGS.

VALTARE COMMANDS THE ARMY OF SURGE AND HUMANS.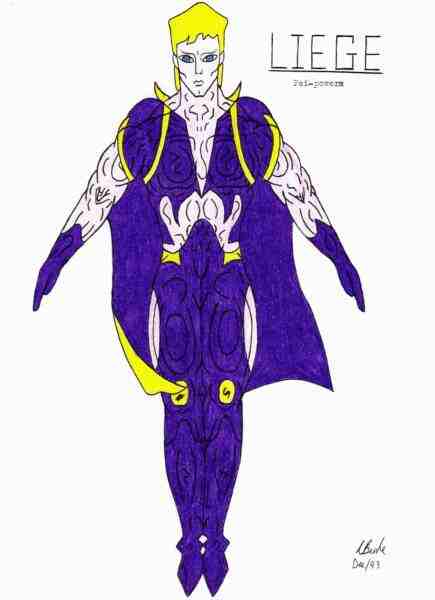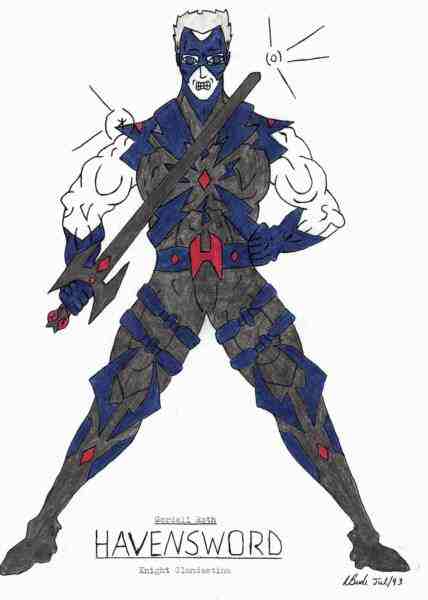 GORDELL EXMOOR

The Name GORDELL is still around, he lived in France c.1190AD and is an Exmoor, a mortal made immortal by the ASTRALS.

THE HAVEN SWORD is now a weapon used ny the STARGUARDS, so while Gordell and the Sword still exist, the costume is free to be given to someone else. Hmmmm?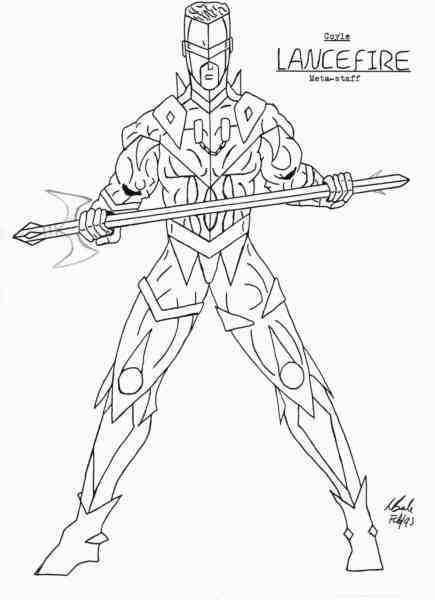 LANCEFIRE

COYLE WAS ONE OF VALTARE'S KNIGHTS ON EARTH. I GUESS HE STILL REMAINS.

HE HOLDS A META-STAFF, A STARGUARD WEAPON. NOT SURE HOW HE GOT THAT. BUT I KNOW HOW HE DIES!! I DREAMED IT...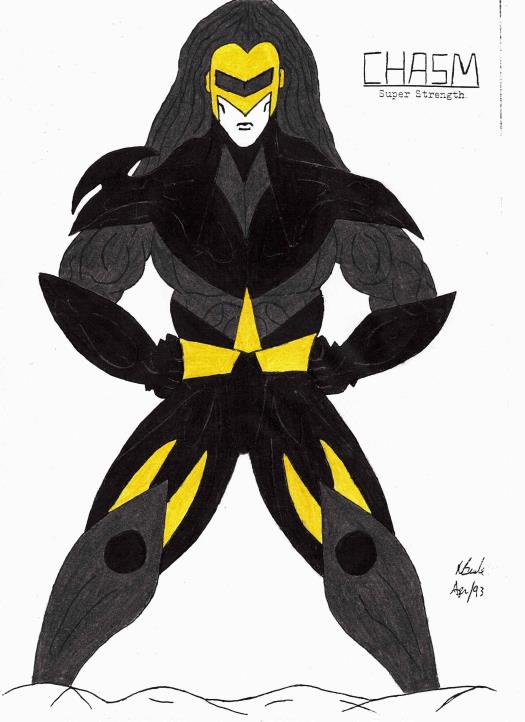 CHASM

Was part of Valtare's army, but not sure of his origins. He's a big lad though!

He is now a Surge...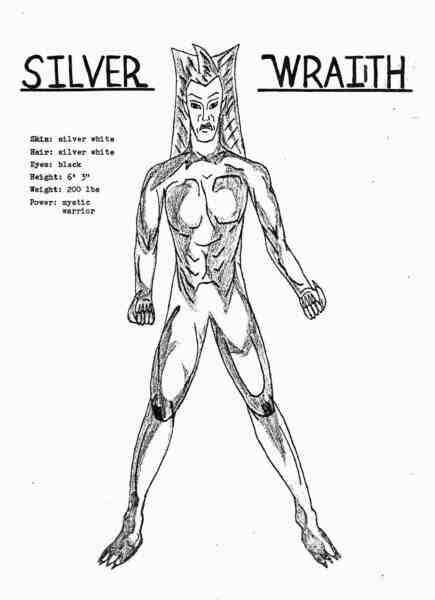 SILVER WRAITH

USED TO BE INDIVIDUAL CHARACTER, BUT NOW IS THE NAME OF A RACE OF CREATURES INHABITING EARTH IN THE FUTURE.

THEY CAN PHASE THROUGH OBJECTS AND HAVE TENDRILS THAT ENSNARE THEIR PREY.

BLOODSTALKER

A METAMORPHIC CARNIVORE (Meaning it changes shape and eats meat)

Not sure where he fits into my stories now.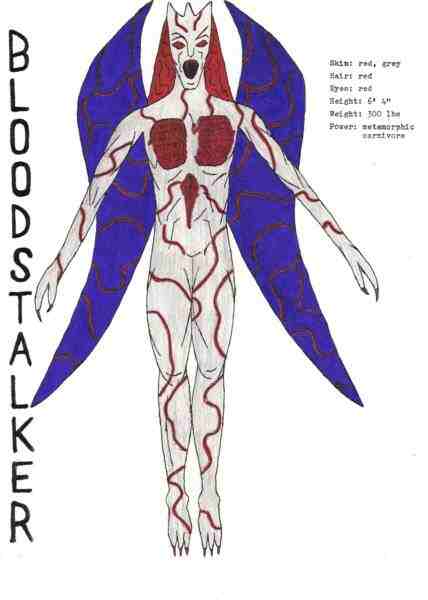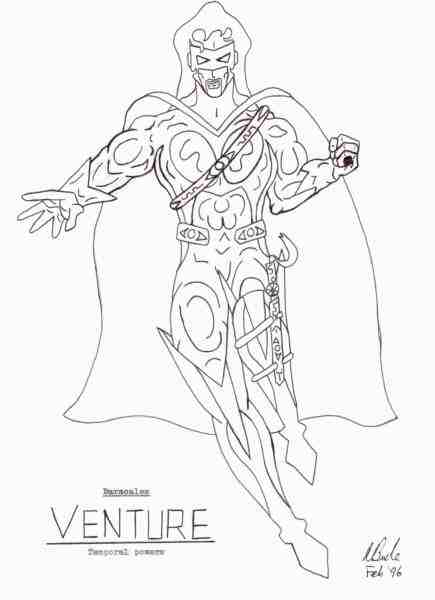 VENTURE

THE ORIGINAL VENTURE, WHOSE NAME IS NOW USED FOR WARPER'S PREVIOUS GUISE AND WHOSE COSTUME HAS GONE TO ALTAIR.

HE WAS GOING TO BE AN ASTRAL, BUT DIDN'T FIT IN.