THE ASTRALS

THE TIME TRAVELLERS, DESCENDED FROM THE CELESTIAN KNIGHTS.

BORN IN ANCIENT GREECE, THE ASTRALS WERE UNAWARE OF THEIR HERITAGE UNTIL A VISITOR CAME AND SHOWED THEM THE WAY.

NOW THEY ARE RELUCTANT GUARDIANS OF THE UNIVERSE, PAST AND FUTURE, FIGHTING AGAINST THE MOST EVIL OF EVILS: THE LORE.

THEY ARE ALSO AT WAR AMONGST THEMSELVES. WITH GOD LIKE POWERS COMES GOD LIKE DELUSIONS AND ONE FAMILY HAS DECIDED TO PLAY GOD.

WITH ENEMIES ON ALL SIDES, HOW WILL THE ASTRALS SURVIVE?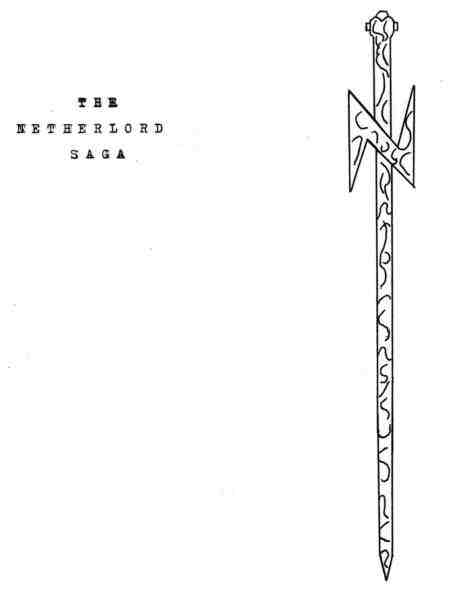 LORD AEON

LEADER OF THE ASTRALS

XATHANIUS, SON OF MILLENNIUS. BORN OF A GREEK WOMAN AND CELESTIAN KNIGHT. BROTHER OF HELEXIUS AND TIMECHANTRESS.

TEMPORAL SORCERER -ABLE TO MANIPULATE TIME LIKE WATER

MOST ASTRALS HAVE UNIFORMS BASED ON ANCIENT GREEK/ROMAN ARMOUR.

LORD AEON'S CHILDREN

                      ARISTEDES                                                                          ZANE

AS WE SAW, THEY JOINED THE MULTIFORCE AFTER THEIR FATHER DISAPPEARED AFTER THE WAR.

NETHERLORD

LAZERON, SON OF DESTINA, COUSIN TO LORD AEON AND WOULD BE LEADER OF ASTRALS. HOLDER OF THE NETHERSWORD A POWERFUL WEAPON TO CHANNEL HIS POWERS.

ARCHRON

CAL XARIEN, BROTHER OF NETHERLORD. KEEPER OF THE VOIDSPEAR, A WEAPON THAT CREATES CHAOTIC ENERGY.

DISAPPEARED AFTER WAR WITH OWN PLANS.

TIMECHANTRESS

ZASANDRA, SISTER OF LORD AEON AND HELEXIUS. CAN NATURALLY CREATE ENTROPIC ENERGY MANIPULATING THE MOST CHAOTIC OF TIME STREAMS.

CELESTRA

ZANDRA, DAUGHTER OF NETHERLORD AND TIMECHANTRESS. AND LIKE HER PARENTS, SHE IS NOT AVERSE TO USING POWERS TO TORMENT OTHERS. UNLIKE OTHER ASTRALS, CELESTRA CAN ALSO TRAVEL THROUGH AND MANIPULATE OTHER DIMENSIONS.

HELEXIUS

BROTHER OF LORD AEON AND TIMECHANTRESS. HE INHERITED HIS FATHER'S POWERS OF CHANNELLING LIGHT ENERGY.

NOMINAL LEADER OF THE ASTRALS WHILE LORD AEON IS MISSING. SO FAR HE IS HOLDING THEM TOGETHER.

NO LONGER CALLED HELIX, JUST HELEXIUS.

LIGHTSTREAM

LEXA AVAGAR, DAUGHTER OF HELEXIUS. THE STEALTH ASTRAL. ABLE TO TRAVEL TIME WITHOUT LEAVING TIMEWAKES AND ALSO TO FOLLOW OTHERS' TRAILS WITHOUT DETECTION. THE PERFECT SPY AND OFTEN GOES OFF BY HERSELF ON MISSIONS, MUCH TO HER FATHER'S ANNOYANCE.

SHE IS ALSO CLOSE TO HER COUSINS ARISTEDES AND ZANE. BEST FRIEND TO SOLA.

ONE OF MY FAVOURITE COSTUMES.

SPHERON

SPHERON COMES FROM A LONG LINE OF SPHERONS, EXEGATES OF THE SCROLLS OF HISTORY AND COMPANION TO THE CELESTIAN KNIGHTS.

THIS SPHERON HAS POWERS TO MANIPUALTE FORCEFIELDS. SPHERON WAS THE LAST OF THE CELESTIAN KNIGHTS TO SURVIVE ON EARTH AFTER MILLENNIUS AND DESTINA DIED. BUT LONG AGO, HE WANDERED OFF IN A STORM AND WAS NEVER SEEN AGAIN. HE HAD TAUGHT HIS YOUNG CHARGES ALL THEY NEEDED TO KNOW ABOUT SURVIVING, EXCEPT ABOUT THEIR POWERS.

NOT CALLED HALYDON ANYMORE. AGAIN THAT'S SOMEONE ELSE.

SOLA

SPHERON'S DAUGHTER. THE ONLY DAUGHTER TO BE BORN TO THE SPHERON LINE EVER. IF SPHERON WAS PROUD OF THAT FACT, HE NEVER TOLD HER BEFORE DISAPPEARING. SHE HAS A LOT TO LIVE UP TO.

BEST FRIEND TO LIGHTSTREAM AND ADVISOR TO HELEXIUS. HELPING TO TRACK DOWN CELESTRA AND TIMECHANTRESS.

DON'T KNOW WHAT HER COLOURS ARE, MAYBE LIKE FATHER'S.

THE GREATEST ENEMY OF THE CELESTIANS, THE STARGUARDS, AND THE ASTRALS

LIKE THE ASTRALS, THE LORE CAN TRAVEL TIME AND DIMENSIONS. THEY ARE MADE OF PURE ENERGY, THOUGH SYNTHER AND PHASIA WERE ONCE CELESTIAN KNIGHTS. THE LORE ARE A MINDLESS BROOD OF ENERGY FEEDERS AND SEE THE STARGUARDS/ASTRALS AS PRIME TARGETS FOR ENERGY. THEY LIVE OUT OF THE HELSTAR, A LIVING STAR.

SYNTHER

BROTHER TO PHASIA

TRAITOR TO THE CELESTIAN KNIGHTS

TEMPORALMORPHIC: ABLE TO TRAVEL TIME, AND AS AN ENERGY BEING CHANGE SHAPE.

PHASIA

SISTER TO SYNTHER

ALLY OF THE ASTRALS, TRAITOR TO LORE.

ONE TIME CONSORT TO MILLENNIUS AND RUMOURED TO HAVE HAD A CHILD BY HIM, THOUGH HIS WHEREABOUTS ARE UNKNOWN.