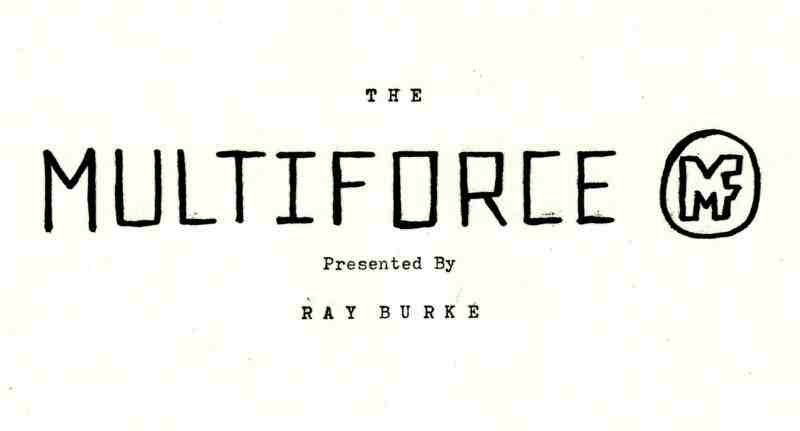 FIGHTING THE FIGHT IN THE EARTH-AXALAN WAR 2148-2216AD

LYNN KELLIS (pronounced Kelly)

NO POWERS.

BRITISH COMMANDER IN EARTH FORCES AND OF ZERO STAR FACILITIES -ULTRA SECRET MILITARY BASE. LEADER OF THE MULTIFORCE. HAS MYSTERIOUS PAST, WHERE SHE WENT BY THE CODENAME FLAUNT.

MINDSCREAM

AARON DANOR

(Is that me??)

PSYCHOKINETIC POSSESSING TELEPATHIC AND TELEKINETIC ABILITIES FROM THE CHRYRIAN PSI BEINGS.

LIVED (AND ALMOST DIED) IN ANCIENT EGYPT AT THE HAND OF HIS BROTHER, BUT WAS RESCUED BY ARISTEDES. TAKEN INTO FUTURE WHERE HE LATER JOINED THE MULTIFORCE.

ARISTEDES (Not called Brady anymore).

ASTRAL. TIME TRAVELLER

BORN IN ANCIENT GREECE AND OF CELESTRIAN KNIGHT ANCESTRY, ARISTEDES AND HIS FAMILY WERE TRANSFORMED INTO THE ASTRALS TO HELP SAVE THEIR STARGUARD KIN AND TO PROTECT EARTH IN THE FUTURE FROM THE LORE.

AFTER THE WAR, HE AND HIS SISTER ZANE WENT IN SEARCH OF THEIR MISSING FATHER, LORD AEON, AND ENDED UP IN THE 23RD CENTURY WHERE THEY BEFRIENDED LYNN KELLIS AND JOINED THE MULTIFORCE.

WINTERBORNE

STARSHINA TETRIOV

ABLE TO SUMMON WINTER PHENOMENA LIKE WINDS, SNOWS, COLD, ICE ETC. SHE HAD BEEN KEPT IN SECRET AT ZERO STAR WHILE UNDERGOING PSYCHIATRIC TREATMENT FOR SOME UNKNOWN TRAUMA.

LIKE LYNN, HER PAST IS UNKNOWN.

SOLITUDE

MEMBER OF THE SURGE

THE SURGE ARE SPACE-BORNE NOMADIC CREATURES FEEDING OFF ENERGY, WHICH THEY CAN THEN DISCHARGE IN DEFENSE. THEY COMMUNICATE TELEPATHICALLY.

SOLITUDE WAS FOUND ALONE ON EASTER PLANET, THE ONLY SURVIVOR OF HIS PEOPLE, AND TAKEN TO ZERO STAR. MINDSCREAM BEFRIENDED HIM AND CONVINCED HIM TO STAY ALIVE AND HELP THEM AND THEY WOULD FIND MORE OF HIS PEOPLE.

WINDBURST

ZANE

ASTRAL -SUPER SPEED

ARISTEDES' LITTLE SISTER HAS A PROBLEM; HER POWERS DON'T WORK PROPERLY. SHE CANNOT TRAVEL TIME ALONE, BUT CAN ONLY FLIT ABOUT SIDEWAYS IN TIME WHICH MAKES HER MOVE AT SUPER SPEED.

THE MULTIFORCE FAMILY PIC. PROBABLY THE ONLY TEAM I CREATED THAT HAVE THEIR ORIGINAL MEMBERS. GOT RID OF THE 'MF' LOGO AND JAZZED UP COSTUMES A BIT.

LYNN HAS NO POWERS, THUS IS NOT PSYREN ANY MORE, WHICH HAS GONE TO SOMEONE ELSE (SEE BELOW).

ENEMIES OF EARTH

THE MYSTERIOUS SUPERIONS ARE MERCENARIES IN THE SERVICE OF THE AXALAN EMPIRE IN THE WAR AGAINST EARTH. NOT EVEN THE AXALAN EMPEROR KNOWS THEIR IDENTITIES, BUT AS LONG AS THEY SERVE HIM IN THE WAR, HE IS SATISFIED WITH HIS ERSTWHILE ALLIES.

WHILE WE DO NOT KNOW THEIR IDENTITIES, THE SUPERIONS SEEM FAMILIAR, ALMOST HUMAN, THOUGH THEY ARE AXALAN IN COLOUR. WHO ARE THEY? AND WHY DO THEY FIGHT AGAINST EARTH?

MODE

LEADER OF THE SUPERIONS.

MATTER TRANSFORMER.

ORIGINALLY CALLED 'VOID', BUT AN IMAGE COMIC BOOK CHARACTER LATER HAD THE SAME NAME. I GOT MODE'S COSTUME FROM A DREAM, I SAW HIM FLYING THROUGH A PLANET'S ATMOSPHERE WHICH HE WAS POISONING BY TURNING THE AIR INTO SOME THICK BLACK SUBSTANCE AS HE FLEW.

HE IS EARTH'S UNIVERSAL ENEMY NUMBER 1

INVADRESS

ELECTROMAGNETIC ENERGY

ORIGINALLY CALLED PERIL AND THEN INVADER, BEFORE MORE FEMININE NAME. SHE IS NO LONGER DESSA.

SHE IS ALSO MODE'S CLOSEST ADVISOR.

WARPER

HE IS NO LONGER CALLED PENTON AND ORIGINALLY HE WAS A SKY WARRIOR, HENCE THE 'AIR SUPERIOR' TAG. 

WARPER'S PAST IS FORGOTTEN TO HIM AND HE IS CLOSELY WATCHED BY PSYREN WHO CONTROLS HIS MIND FOR WHATEVER PURPOSE.

PSYREN

POWERFUL TELEPATHIC PSYCHIC.

SHE IS VERY WARY OF MODE, INVADRESS AND ZONE. THEY HAVE A HISTORY TOGETHER FROM THE PAST AND SHE IS THE OUTSIDER WHO HAS TO CONTROL WARPER, LEST HE FIND OUT THE TRUTH OF HIS PAST.

ALSO, SHE HAS SEEN THE FUTURE AND IT BRINGS DEATH.

ZONE

TELEPORTER.

BODYGUARD AND SCOUT OF MODE. COCKY AND A VERY GOOD ASSASSIN

THE ORIGINAL SUPERIONS WHO MERGED WITH THE LEGION KNIGHTS, A DEFUNCT GROUP

ZONE STILL EXISTS WITH THE SUPERIONS, BUT WITH DIFFERENT COSTUME.

MINX (NO LAUGHING) HAS BEQUEATHED COSTUME TO PHASIA.

VOID IS NOW MODE (BECAUSE VOID IS A COMIC BOOK CHARACTER).

SABER IS NOW FORCE.

INVADER/INVADRESS HAD A COLOUR CHANGE.

SILVERWRAITH IS NOW A SEPARATE CHARACTER AND SPECIES.

EMBER IS NOW ANGELFIRE WITH THE E-CORPS.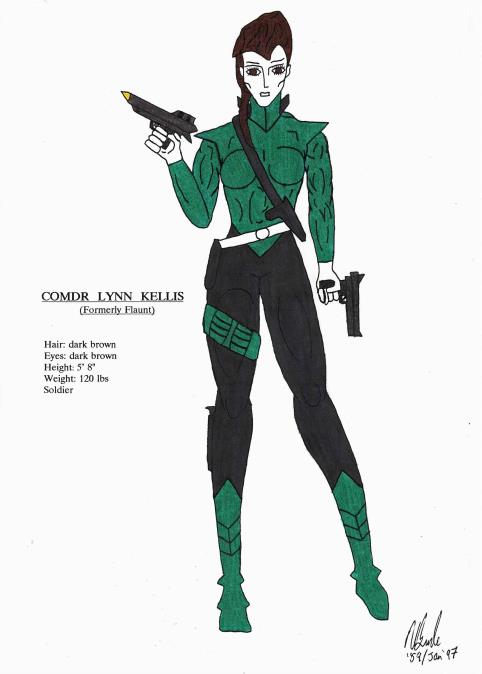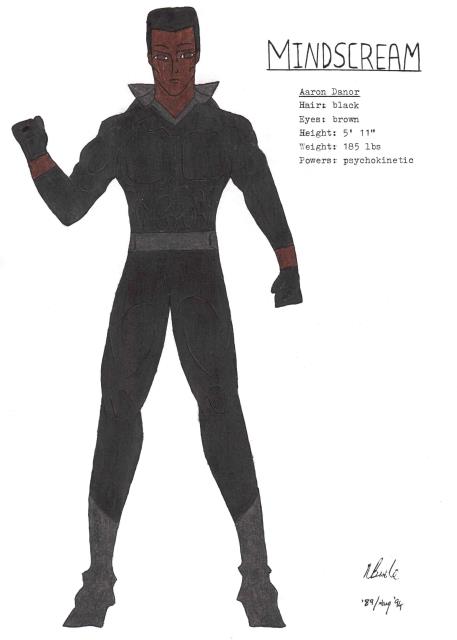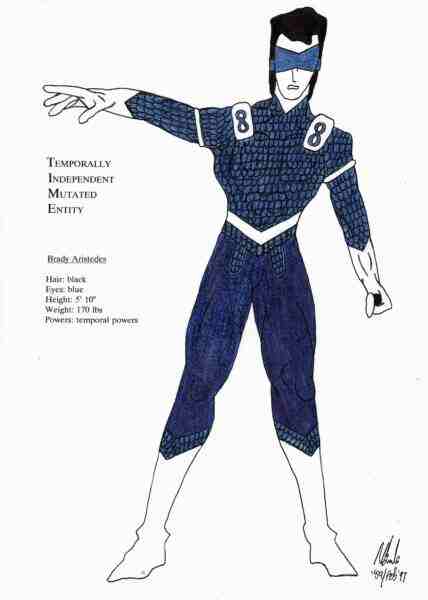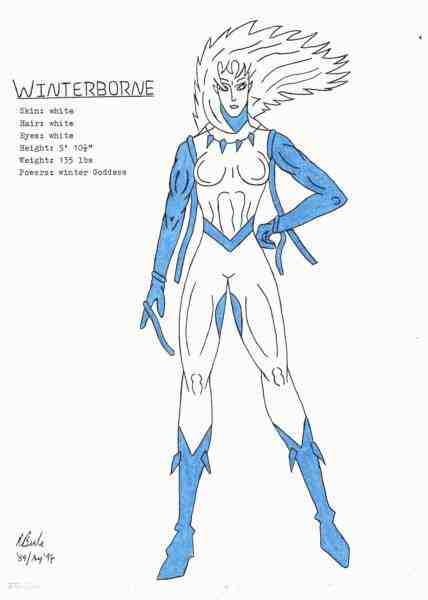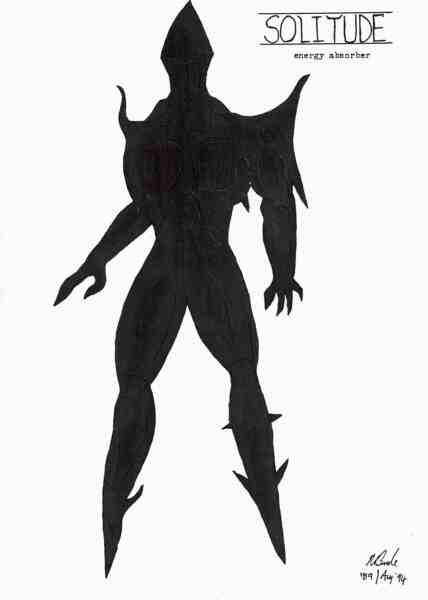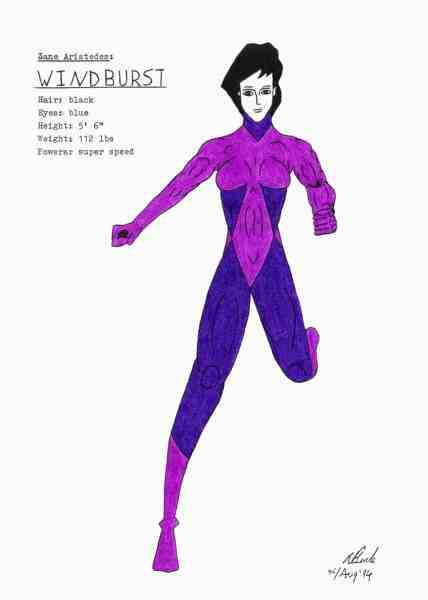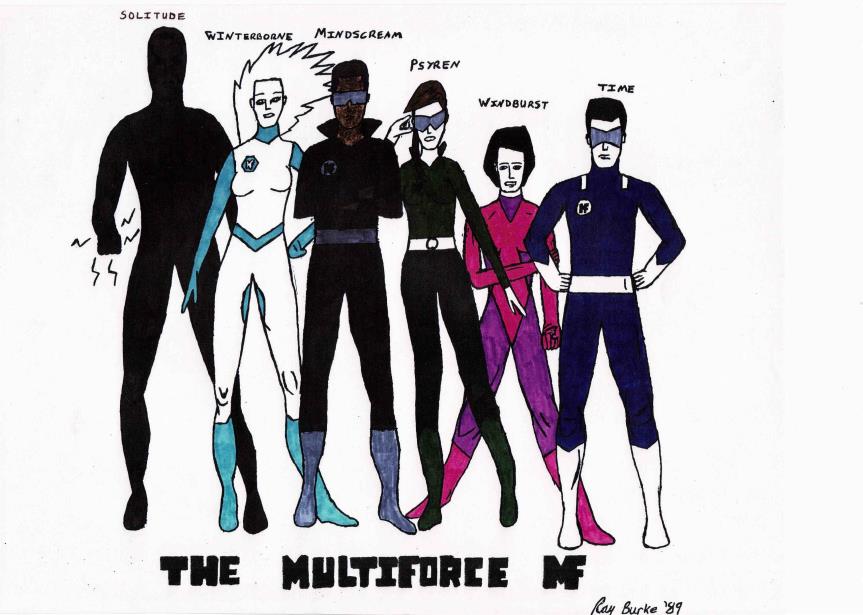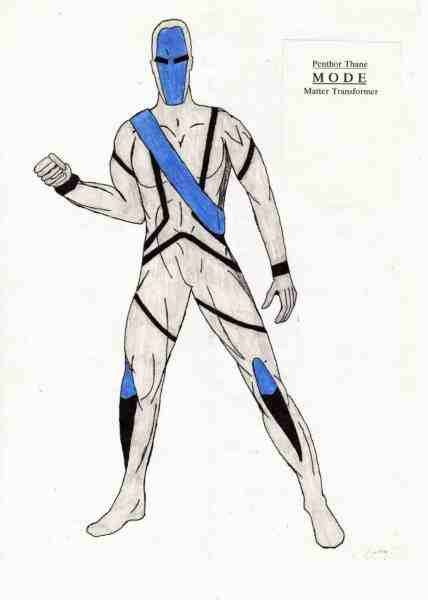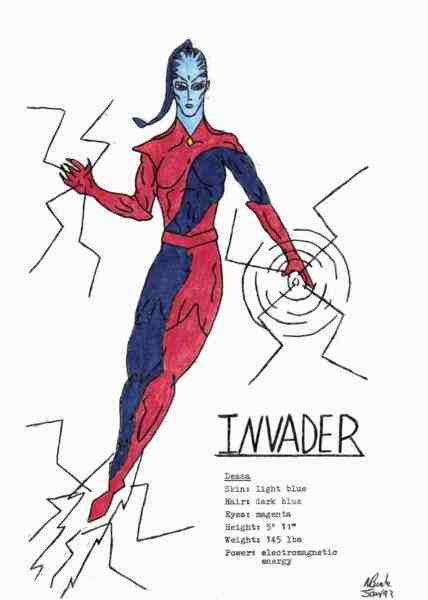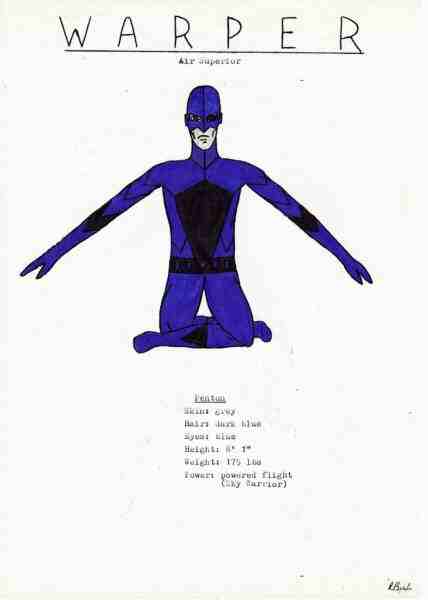 -----------------------------------